April 17th, 2008
Big Joe Begins Busting Heinous Move; Plans GOP Keynote, Come Zell or High Water
Long ago, we told you a very scary bedtime story. It was about a Senator named Big Joe Lieberman, a man who lost the Democratic nomination to an anti-War candidate yet managed to convince many Connecticut Democrats in the general election that he was their best shot to end that very same War. And here, excerpted from our post of August 1, 2007, is how that story ended: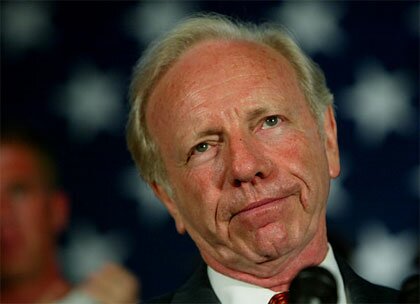 1) Lieberman's "endangered species" status will come to an end following the 2008 elections, more than likely. Given the differential in open seats between the two major parties, Democrats look all but certain to expand their razor-thin margin in the Senate.
At which point, Big Joe will pay the piper for the repeated slaps in the face of the Democratic leadership, no matter what they may promise him before November.
2) Switching parties (or agreeing to caucus with the Republicans) in the run-up to the Republican national convention, on the other hand, would maximize the impact of such a move in a way that must make Lieberman salivate.
Forget Zell Miller.
Joe Lieberman has the opportunity to become the hottest commodity among Republican audiences behind the actual Presidential candidate himself. Timed properly, it would certainly put Lieberman on the VP short list of every GOP candidate. Not seriously, of course, but they would all make a show of admiring his bravery, and fortitude, and true grit.
In other words, Lieberman can maintain his current position for 18 more months, after which time he will lose power on a daily basis; or he can opt for Red-state rock-star status, in a way that would also allow Republicans to control the agenda going into the next election cycle.
Current Odds Big Joe Jumps: 54%, very slightly more likely than not.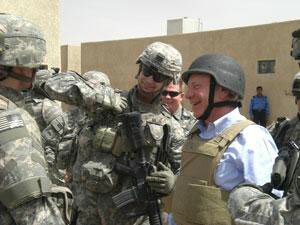 As we said, a very scary story. And it just got a whole lot scarier: Lieberman has now made it amply clear that he plans to keynote for McCain at the Republican National Convention, come zell or high water. And he's taken to calling the probable Democratic nominee a Marxist.
New Odds Big Joe Jumps: 68%, with a bullet.