January 14th, 2007
In case you missed it today, Terri Hallenbeck absolutely knocked one into the cheap seats. The subject?
Jim Douglas, and his dramatic post-election conversion to environmentalism.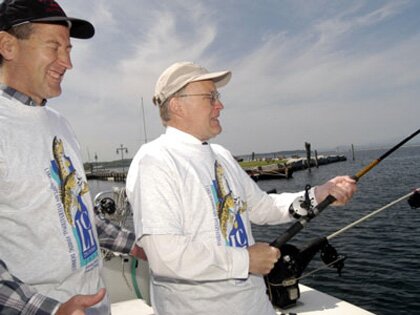 This sort of pivot — from obfuscation to religion on a given progressive issue — Douglas can usually accomplish without a murmur from the press corps. No longer, perhaps.
Douglas and Dubie have got their hands full, no doubt: a legislature lousy with Lefties, and the prospect of a newly assertive Vermont media.
It's enough to make a Governor and his Lieutenant want to cop a sak of medical marijuana, and head off in search of that long-lost shaker of salt.
To the Margaritaville of yesterday.