May 18th, 2007
By now you've heard about the Fox News ambush of Representative Bill Lippert, but in case you missed it, here's the white-knuckle version: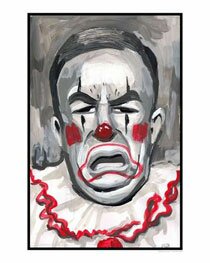 Bill O'Reilly, in his continuing bid to paint Vermont as a "secular progressive" lab experiment run amok, sent a crew to the State House to mug Lippert, whom they accused of being soft on sexual predators.
Peter Freyne has film here, and it's nothing you want to watch before you eat a plate of falafel, believe VDB.
The latest wrinkle in the story involves Bill Lofy, a one-time staffer for Paul Wellstone who moved to Jericho about a year and a half ago. Lofy is now a communications consultant for the House and Senate leadership in Montpelier.
Lofy didn't think much of O'Reilly's tirade, and he drafted a long, passionate op-ed that ran in the Rutland Herald.
And about six hours later — baddabing, baddaboom — Lofy has unwanted mail:
_______
From: "Watters, Jesse"
Date: Thu, 17 May 2007 11:46:02 -0500
To: bill @wellstone.org
Conversation: o'reilly factor request
Subject: o'reilly factor request
Bill,
Mr. O'Reilly would like to invite you on the show tonight to discuss your op-ed. We're taping at 5:30pm. If you're available, please call or email me and we can work out the details.
Jesse Watters
The O'Reilly Factor
Fox News
___________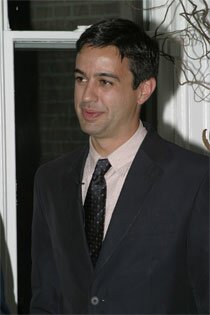 Imagine the scene over at the No-Spin Zone: O'Reilly's producer spots the Wellstone connection, the connection to the current Vermont House and Senate Leadership, and a single drop of saliva rolls from his unkempt upper lip down the length of one long tartar-brown canine tooth.
But Lofy, not born yesterday — and perhaps having seen Attorney General Bill Sorrell get tossed like a runner at Pamplona last January on O'Reilly — declined.
"I'll let the op-ed speak for itself," he told Watters. And speak for itself it does.
Eloquently.