May 8th, 2012
LATE BREAKING NEWS: VDB Is Finally Home From The Political Wars, And Suddenly It's Re-Election Time In Vermont
It seems like a nanosecond since I came to you, hat in hand, to ask for your support in breaking into the Vermont State Senate. It was May of 2009, seventeen months before the general election, an admittedly crazy time to enter into a race that ordinarily took just five months to run its course. But the logic was simple: the campaign needed time to talk to Chittenden County voters at the pace the issues demanded. And competing against a long slate of folks whose names were already household words wouldn't be easy, especially in seventeen towns simultaneously.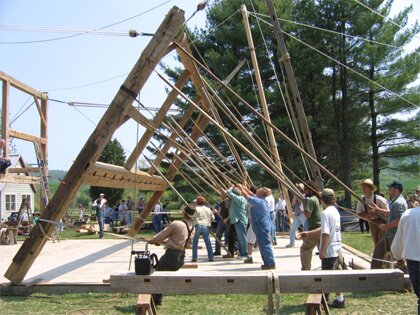 But hundreds of you stepped forward to help, some of you time and time again. You threw parties and buttonholed your undecided friends,
And astoundingly enough, it worked. That barn got built. And sitting in the Senate has been, honestly, like a dream.
I've spent the last eighteen months working very hard and very passionately on all the issues we've talked about on this site over the years. Universal broadband and single-payer health care have both advanced by leaps and bounds; neither job is finished, but the early dollars and the enduring frameworks are falling into place.
Farm to Plate is now well into its own implementation phase, with a Local Foods Coordinator connecting farmers to markets full-time, an outcome we labored over on the Agriculture Committee for months. And because you can't preserve the landscape without working it, we also passed the Working Landscape Bill this past session, directing $1.175 million to infrastructure and businesses that keep fields and forests in healthy, productive use.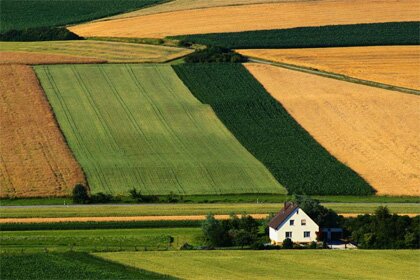 Along with Washington County Senator and lead sponsor Anthony Pollina, I co-sponsored a bill to increase coverage for young people with autism. Prior to this year, for no morally defensible reason, coverage ended at age six.
And we were told, initially, that nothing could change that state of affairs. But with strong support in the House (from people like Chris Pearson, Jason Lorber and Kesha Ram) and the autism advocate community, S. 223 has dramatically changed that.
And from 2012 forward, families with an autistic child will have coverage until age 21. Not a perfect world, but vastly improved.
Similarly, it used to be the case that your child could be denied state-subsidized Pre-Kindergarten, if your community offered it and 10 other people were ahead of you in line. But as of last year, we lifted the caps on Pre-K and early education, so that now any Vermont kid whose community provides pre-K can get Pre-K. Period.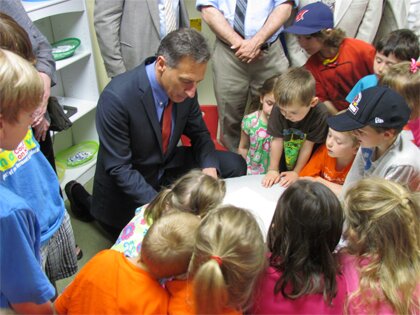 That was the first bill I reported on the Senate Floor for the Education Committee, and I didn't stop pushing until Governor Shumlin signed it at a daycare in St. Albans.
Through the Senate Education Committee, I was able to work very directly on the problem of student debt, one of the least appreciated financial threats of our time. But while we passed a bill out of committee that would have provided a year of Early College to needy Vermont students — cutting their potential debt by 25% at a stroke — that bill died later in the process. Still, we laid the groundwork for dual enrollment, which we'll hope to fund next session.
As some of you no doubt remember, I did my best to speak out early and often against excessive executive compensation, at UVM in particular.
And on Vermont Yankee, when it looked like the Legislature and the courts were deadlocked for the forseeable future, I joined with citizen activists to send Entergy one of the most powerful messages to date.
There's more, more that got done, and more that has to be pushed again and again until it does get done. But this is the wonder and the craziness of the two-year term: almost every elected official in Vermont needs to start running for re-election only a year and a half or so after making it into office. So here I am, again, asking for your help.
I went back and looked at the promises I made you a little under two years ago, and one stands out above the others: I promised you an outspoken advocate in the Statehouse, a Senator who'd be your eyes and ears, who'd take actual stands, and one who wouldn't back down when it mattered.
And honest to God, I think I've delivered on that.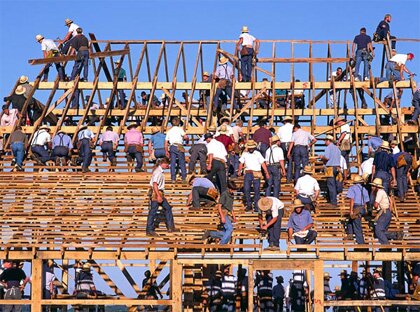 All a way of saying that the Act Blue site is up and running again — accepting donations in a very simple, very secure way — and if you can help us raise the barn again, we'll be eternally grateful.
Not to worry: there will be a more formal kick-off to this campaign, a party on a sunny day not too far in the future. And I'll be talking with many of you in living rooms and coffee shops in the days to come.
But this rainy, raw day today is the day to start the tough task of raising the money to get the message out, and it's much appreciated that you made it to the end of this long post without clicking away into the ether. Will update you on our progress as details warrant.
But for now, good friends: game on.