July 14th, 2007
We're tracking the weather here with every technology at our command, and the upshot for tomorrow is this: clouds and rain through the morning hours, clearing and brightening as clouds move eastward around noon.
Sun thereafter. Amen.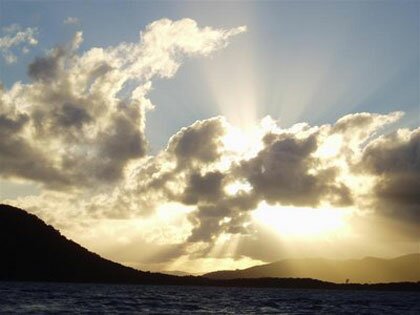 In short, don't panic if you wake up and hear rain plashing in the gutters. The sunshine is on the way. Keep your head. Pack up the car as planned, make a bee-line for North Beach.
And when you hit the sand, look north, and ride to the sound of the guns.