July 19th, 2007
George W. Bush does it. Brian Dubie does it. Even the workaholic Iraqi Parliament does it. So we thought, let's do it: let's take a vacation, the first since VDB materialized on your desktop.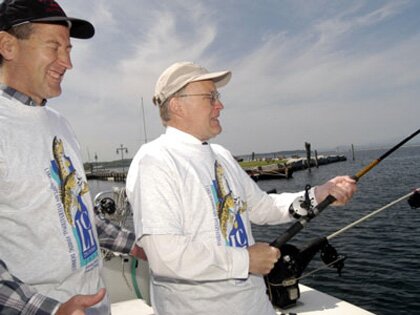 Of course, Bush, Dubie and the Iraqi lawmakers have vastly more experience with this sort of seasonal goldbricking, so a month or two usually works out just fine for them.
We're taking a week. Which puts us back in action this coming Monday morning.
Loaded for bear.