September 15th, 2008
John McCain and Sarah Palin have gone their separate ways on the campaign trail now, because McCain doesn't need her any more to gin up crowds: the pick has permanently erased the enthusiasm gap that bedeviled the mavericky Johnny Mac pre-Minneapolis. Or so we were told. Here's McCain in Jacksonville, where the empty seats were legion.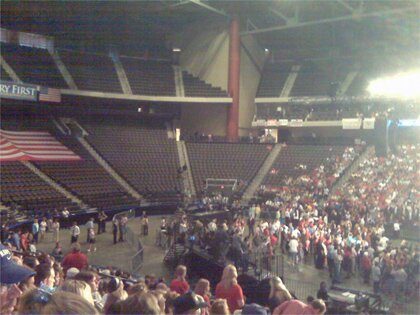 Huffpost has more of the sad photographic details.
But suffice it to say that the pre-Palin effect seems to be reasserting itself: people tend to believe that electing a 26-year Washington insider, one who would make history as the oldest President ever, is not the elegant solution to the Change-deficit.
And then they tend to stay home.