September 18th, 2008
Back in our September 2007 interview with Senator Leahy, at the Rusty Scuffer in Burlington, he had this to say about the identity of the anthrax mailer still at large: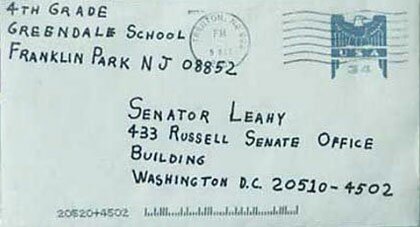 Leahy: [Slowly, with a little shake of the head] I don't think it's somebody insane. I'd accept everything else you said. But I don't think it's somebody insane. And I think there are people within our government — certainly from the source of it — who know where it came from. [Taps the table to let that settle in] And these people may not have had anything to do with it, but they certainly know where it came from.
It was a stunning charge, and one that seemed to come from a sense of deep conviction. Yesterday, in case you missed it, Leahy doubled down on those charges in a packed hearing room. From WaPo:
"If he is the one who sent the letter, I do not believe in any way, shape or manner that he is the only person involved in this attack on Congress and the American people," Leahy told FBI Director Robert S. Mueller III at a hearing yesterday. "I believe there are others involved, either as accessories before or accessories after the fact. I believe that there are others who can be charged with murder."
Mind-blowing stuff.