January 9th, 2012
In VDB's opinion, there's an excellent reason why Democrats have not occupied the Burlington Mayor's office for thirty years or so: they tend to run tepid campaigns, rarely giving voters a chance to understand not only why the Democrat deserves their vote, but why the other candidates do not.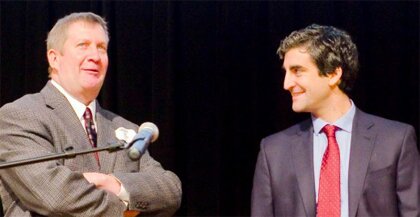 It's a violation of Politics 101, and Dems generally pay dearly for the omission. But we won't have that problem this time out, because this Miro guy can take the ball to the hole. Case in point: Kurt Wright got a little casual with his stance on repaying BT's losses, and this morning Weinberger put out the following. Word very much up:
"Last Friday evening Kurt Wright indicated that he would have the City of Burlington voluntarily pay CitiCapital an additional $33 million even if the City is successful in its federal lawsuit over this issue. He said that it would be 'morally wrong' for the City not to make the payments—even if a federal judge determines that Burlington has no legal obligation to do so.
"I strongly disagree. The people of Burlington never should have been put at financial risk for Burlington Telecom's operation. The City already has lost 17 million taxpayer dollars to BT—as Mayor I will do everything in my power to avoid any further losses. It would be morally wrong to take $33 million more out of the pocketbooks of seniors, families, and small business owners of Burlington. It would be morally wrong to sell off the City's most valuable assets, such as Burlington Electric Department, to voluntarily bail out one of the largest banks in the world.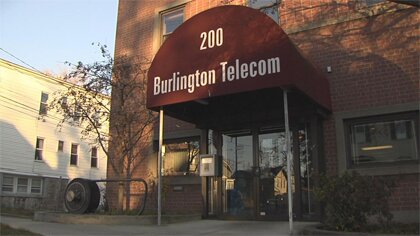 "It is bad enough that Kurt watched idly as the Kiss Administration illegally spent $17 million of the people's cash pool on BT while serving as President of the City Council and on the Board of Finance from 2007 to 2009. He immediately should retract his statements from Friday before he causes further damage to the City's legal position and to the wallets of Burlington taxpayers."
Well-struck, as they say in soccer. Or in mixed martial arts.