September 10th, 2007
Always nice when the good people land the good jobs.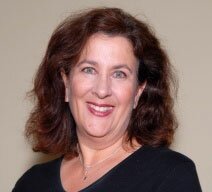 One of my favorite things about the 2006 campaign cycle was running into Ellen Shapiro, then writing for Vermont Woman.
No matter the bone-crushing dullness of the speech, Ellen managed to add just enough savvy to make it survivable.
And now, not surprisingly, Ellen's got the fast-track on a very savvy new project indeed: she's been named publisher of Green Living Journal, Champlain Edition.
Those of you down in the Southern tip of the state are already familiar with GLJ, especially those in Brattleboro. It's a free publication that looks to publish the best environmental writing available.
The founder of the project, Stephen Morris, describes it like so:
"Our concept is similar to that of the Utne Reader. The local media do a good job of covering environmental news, so we don't want to duplicate their efforts. We're trying to bring voices and stories from writers whose work does not generally appear in the local market. This approach has enabled us to publish some of the top names in environmental journalism."
Hard to believe it took 17 years to make it to Northern Vermont but better late than never. And if anyone can make it sing, it's Ellen.
Got environmental writing you've been sitting on because you weren't sure where to send it? Take another look at the photo above. That's where you should send it.