September 10th, 2007
We were going to write a long post criticizing Bush war strategy today, but then we had a sober, moderate, even liebermaniacal thought: why don't we all wait until General Petraeus makes his report in September?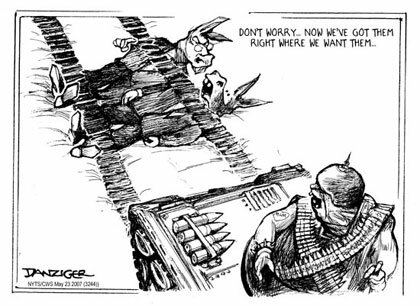 Then we remembered: it is September. And the report was written in January.