November 22nd, 2005
New Marc Nadel Cartoons!
My most excellent neighbor, cartoonist Marc Nadel, continues to provide VDB with the sort of top-end political caricature you expect in a blog of this sort. I have a feeling the Rove will come in particularly handy.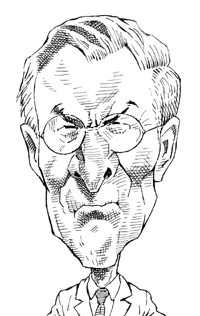 Someday very soon I'll be writing some long, thoughtful posts on the responsibility-averse phenomenon that is Donald Rumsfeld, and the ovoid political tick that is Karl Rove, but for the moment I thought I'd just let you study their faces.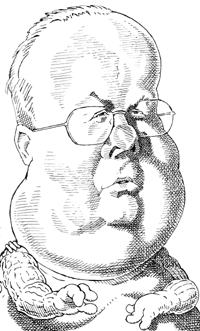 Is it just me, or do these guys look corrupt and mendacious? Remember, these Nadel drawings are VDB exclusives, folks. Marc was just your average hard-working artist until the Bush administration pushed him over the edge, and back into political cartooning.
Tremble anew, evil-doers.