January 21st, 2008
The Greatest Obama Story Never Told: How The Mainstream Press Blew Nevada Too
You had to follow the news very, very closely over this past weekend to understand what happened in Saturday's Nevada caucuses. If you read the headlines, or even just the first ten paragraphs of the major news stories, you can be excused for coming away with the impression that Hillary Clinton recorded an impressive win in the desert.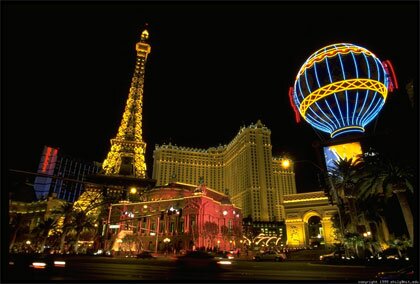 And in some undeniable ways, she did. But in one undeniable way she didn't, and the media's reaction has been instructive.
Once the dust had settled, and the "Hillary Wins With Help of Women and Latinos" meme had reached every major outlet, the Obama campaign pointed out something seemingly worth noting:
Obama won more delegates in Nevada than Clinton.
Given that primaries exist to elect delegates to a national convention, during which those same delegates will elect a nominee, this seemed a salient fact.
But after denying the truth of it, the Clinton campaign — and then the national media — dismissed the earned delegate count as meaningless in the grand scheme of things.
Which was odd, given that Clinton had herself been portraying the primaries as primarily an accumulation of delegates after her loss in Iowa.
But beyond that, it was odd because the media based its argument almost entirely on how expectations had been rendered before the vote (by themselves), rather than the bottom-line reality: that delegates are the most basic reason for the season.
The logic of denial swept quickly in and out of the major dailies, but the Post's Chris Cillizza made the argument in explicit terms:
Although Sen. Barack Obama's (Ill.) campaign did a wonderful job spinning the results of the Nevada caucuses ("She won the popular vote, we won the delegate fight") the truth of the matter is — for the moment — the race stands two states for Sen. Hillary Rodham Clinton, to one for Obama. As the race gets closer to Super Tuesday, Feb. 5, the delegate counts are certain to matter more. But none of the first four states (including South Carolina next Saturday) were EVER cast as a battle for delegates in the campaign. They were momentum builders and early organizational tests. In that regard, Clinton won yesterday.
Worth noting that it's simply untrue that the first four states were never cast as delegate battles; again, Hillary's camp had done so following Iowa.
But beyond that, Cillizza's emphatic tone here seems telling. He means to settle this argument once and for all, and he wants the Obama campaign to know that he considers talk of delegates the worst sort of spin.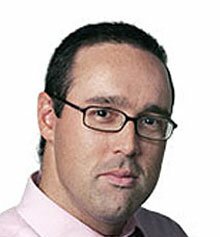 But again, why exactly? Also, notice Cillizza's emphasis on how the contest was "cast" in the media, rather than in its mathematical outcome, its actual contribution to picking a nominee, and perhaps a President. In his mind, the media frame is paramount, regardless of what happens in the nuts-and-bolts of convention politics.
It is factually true that Clinton won the popular vote, and Obama won the delegate count. And of course in a race for President, that distinction has meta-implications, as Al Gore will be happy to attest (not).
It's not that the Obama campaign wanted the media to jettison the "Hillary Won" idea, but was it so tough to see that besting her in delegates meant that her campaign had failed at least one of the "early organizational tests" that Cillizza stresses, and a major one at that?
So why, then, did the experts like Cillizza dismiss the story? A few reasons, and in ascending order of importance:
3) The media felt that they had given Obama a big bounce out of Iowa, and had downplayed the Clinton delegate argument at that point — so in order to be fair, they would now downplay Obama's use of the same tactic.
Which would make sense except for one thing: Clinton's campaign had attempted to make the delegate argument in spite of earning less delegates in Iowa. In other words, they were saying in effect: we nearly won, because Obama won only one more delegate, so his win was marginal at best.
In Nevada, Obama's people are pushing a different truth altogether: he didn't just come close to Hillary in delegates earned, he surpassed her.
2) The delegates have not been officially awarded yet, and the Clinton campaign fell back on this position once their math had been proven inaccurate.
But as the Nevada Democratic Party noted, "if the delegate preferences remain unchanged between now and April 2008, the calculations of national convention delegates being circulated by the Associated Press are correct," that is, Obama will have earned more delegates by a narrow margin.
In other words, under certain unlikely conditions, that delegate count might change. But arguably that is the case in other primaries and caucuses as well, and the delegate counts in those states have not been treated as provisional. They've been reported and treated as hard news.
1) And now we come to what may well be the truth of truths: the media didn't know how to poll Nevada, they didn't know how exactly to calculate the results, and they were terrified of looking like stumble-bums following New Hampshire.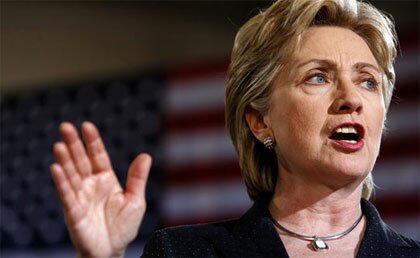 In the run-up to Nevada, many polling outfits took a public pass on gauging voter sentiment — too many unknowns in a state that had never caucused before.
In other words, the odds of looking stupid twice in a row were great. And pollsters, after all, are math majors. So they stayed away in large part.
But that fear on the part of pollsters was reflective of a general uneasiness in the chattering class. It's a good rule of thumb that the news media is always more than willing to examine in detail a high-profile reporting failure — such anatomies actually bolster their reputations for objectivity, all the while feeding a certain industry narcissism.
But what they are loath to do is admit that having committed a celebrated, all-points fuck-up (read: NH), and after having allowed themselves the luxury of a good sound talking-to (by themselves), they then turned around and got it demonstrably wrong a second time.
No pundit worth his/her salt will cop to that, if there's any way to argue the point. And reasons #1 and #2 above provided more than enough in the way of a fig leaf of "fairness."
In short, by the time Obama's people presented their state-wide math, and proved that math over the violent objections of the Clinton campaign and skeptical reporters, the media had locked themselves into the "Big Win Out of Nevada" meme.
Generally speaking, the media failed to understand the intricacies of Nevada's new caucus system, yet they went ahead and reported winners and losers, simply assuming that Clinton's 5-6 point lead in the popular vote would translate into more delegates.
It did not.
And of course, given that Obama is the favorite in South Carolina, again they could tell themselves that portraying Clinton as the sole winner the week before would ultimately balance out.
Theoretically, at the end of next week, each campaign will have two wins to its credit and the media will be able to congratulate itself on its clearly even-handed treatment of two candidates they seem to like a good deal.
Many high-priced butts will be covered.
And this past weekend's dirty little secret will stay in Vegas: Obama's delegate win in the desert made amply clear that the media hasn't learned its lesson, not really, and almost certainly never will.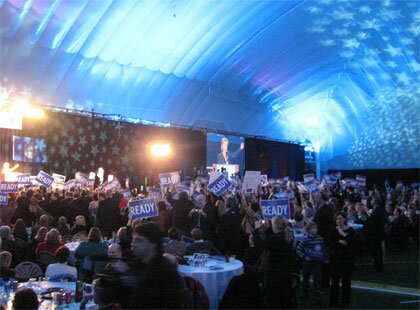 Photo: Bill Stetson
Late Update, Tuesday, 6:30 am:
Must say it's tough to keep track of these folks. With Nevada over and Clinton facing a potential loss in South Carolina, Howard Wolfson now says it's been about delegates from the get-go:
"'All along we have said this is a battle for delegates,' said Howard Wolfson, a spokesman for Mrs. Clinton, 'and we are going to campaign for delegates in South Carolina and across the country.'"
Somebody get Chris Cillizza on the horn — stat.