March 9th, 2011
That Yankee Story: Everybody Stay Calm
Email coming in already, re: the Free Press story this morning concerning potential Federal action, maybe as early as next week, to relicense Vermont Yankee. First thing to note: this was expected. The Feds were always going to champion the nuclear industry because, to repurpose Terminator, that's what they do, that's all they do.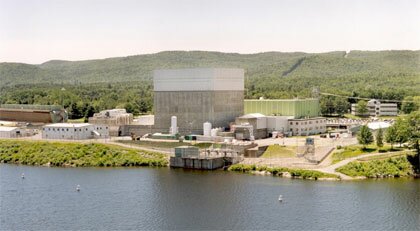 Which means that the Legislature's authority will potentially be tested against that of the US Government, maybe sooner rather than later. So be it.
VDB promises two things: first, a long detailed update tomorrow on what we can find out in the Statehouse today; and second, that Entergy and the NRC will have to come to Montpelier in person and pry that 20-year license extension out of our cold dead hands.
More soon.