May 22nd, 2007
Spotted a promising bit of property browsing the Picket Fence Preview this morning, for sale by owner. A Williston address, it seems: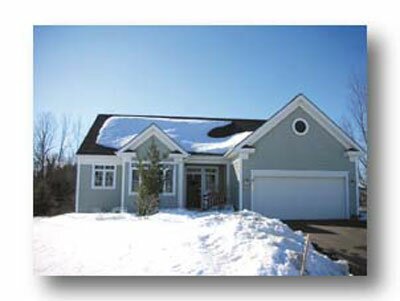 "Carriage home on quiet cul-de-sac. 4 bedroom, 2.5 baths, office, laundry, deck, basement walkout to patio and hot tub. Cathedral ceiling and gas fireplace in greatroom. Granite counters in kitchen. Hardwood/tile floors, berber carpet in bedrooms and family room. Many custom features. Home backs to woods and is convenient to schools and golf course. Tennis courts and swimming pool in neighborhood."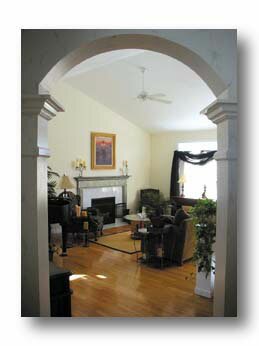 What made it particularly interesting was the name imbedded in the HTML code: MRainville. And a recording at the number listed sounds an awful lot like a certain former Adjutant General just recently turned FEMA-flak.
Hot tub? Berbers in the bedrooms?
Who knew? The Rainville ads all seemed so homey and girl-next-door.
Of course the 2006 cycle is but a memory now, and VDB believes in reconciliation and healing. So we'd like to offer a hand in selling the Rainville homestead, especially in this tepid market.
So the link is here, househunters. To-die-for photos above.