May 23rd, 2007
Time to mark your calendars, friends. The date and location for the Second Annual Political Barbeque and Hamburger Summit have been finalized: July 15th, 1-5 pm, North Beach, Burlington. Rain or shine. Hell or high water.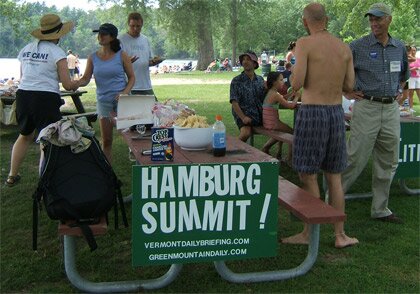 Cancel any pre-existing commitments, weddings, funerals, European vacations. This will be a serious pow-wow, powered by meat, beer, chips, "salads" high in mayonnaise-content, and intense political chatter.
This is not a drill. We mean business.