May 25th, 2007
Maybe repetition really does catapult the propaganda. All VDB can say is that when we saw this video of a bird on the President of the United States, at more or less the precise moment that he was renewing his defense of embattled AG Alberto Gonzales, we had a vision of enemies emboldened world-wide.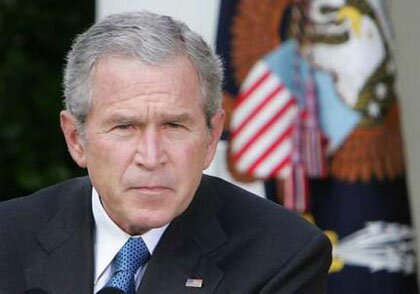 Which means that the enemy may very well see the video, follow us home, and potentially poop on us here.
And it sent shivers up VDB's spine. Hug your children tonight.