September 21st, 2006
New York Times/CBS News Poll: It's A Hard Rain Gonna Fall
Between Grover Norquist's style of governance and Karl Rove's style of campaigning, Republicans have created the political equivalent of the double negative: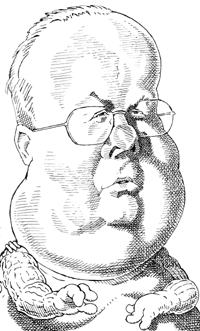 once in office you strip government of any meaningful function, loot it of any disposable income — and then, come election time, you run on the dire threat posed by the opposition.

In our post-9/11 political grammar, these two negatives have somehow won Republicans elections.
But not no more. Today's New York Times/CBS news poll shows that Americans are overwhelmingly onto the game.
"In one striking finding, 77 percent of respondents — including 65 percent of Republicans — said most members of Congress had not done a good enough job to deserve re-election and that it was time to give a new people a chance."
Including 65% of Republicans.
Anti-incumbency fever, indeed.
For all of his predictable manipulation of the five-year anniversary of 9/11, the Decider registers an anemic 37% approval rating, putting the lie to manufactured rumors of a Bush Bounce.
And where is all of this demonstrable sentiment headed in the midterms? You know it, baby: "In the poll, 50 percent said they would support a Democrat in the fall Congressional elections, compared with 35 percent who said they would support a Republican."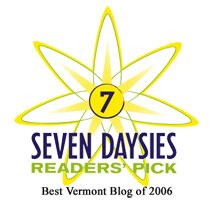 And there, in a nutshell, you see the static nature of the Welch/Rainville polls to date.
Now, granted, premature celebrations bring great risks, in any political campaign. And the good Lord knows that Diebold is poised to make its own particular form of campaign contribution as needed. And rumors abound that our Navy has been given contingency plans about an Iran-directed blockade of the Strait of Hormuz.
But screw that noise, as McMurphy told the Big Nurse before she lobotomized him. We're singing the Sponge Bob Square Pants theme this morning, and we really don't care who knows it:
Who-o-o lives in a pineapple under the sea?
SpongeBob SquarePants!
Absorbant and yellow and porous is he!
SpongeBob SquarePants!
And for that 65% slice of Republicans who have finally come to their senses, yes, here's the dance remix.
From VDB, with love.