July 13th, 2009
Palin To Campaign With Democrats, And VDB Can Only Hope She'll Choose To Progress Us In This Great Country Of Ours
Turns out that Sarah is fleeing the Governor's office not because she can't take the heat, or because she's positioning for a substance-free run at the White House, or because she wants to launch a line of work-out clothes called Sarah Palin Wolfskinz. No, no, apparently she's leaving to campaign for candidates who share her world view. And these, we learn today, may just, in point of fact, be Democrats. Who knew?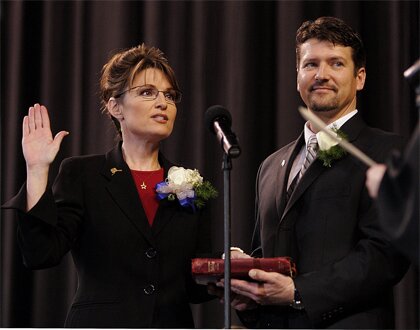 But imagine VDB's excitement.
Because it just so happens that we'll have a hot race up and running when Sarah eyes the Democratic fields in this great nation of ours, and there is a chance – a tiny but very real chance – that she may choose our campaign as one of those she will progress, the Good Lord willing.
Which means we'll have to fit into her sports metaphor of choice, basketball, with which she is comfortable.
And that is to say that she'll be the point guard, head up to watch the basket and yet eye also on the ball, so, like, one eye up and one eye down . . . and VDB will be, maybe, the person she passes to for Victory . . . and then she'll go somewhere, and we'll be . . . . like, the guy selling hot dogs in the stands. Or something sports-related like that.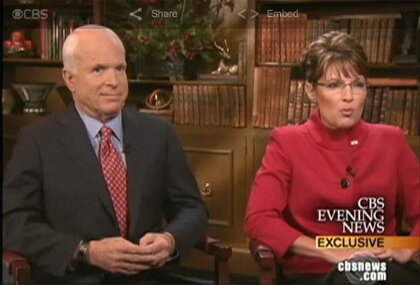 In any event, not Politics As Usual. If she picks us, that is, and no doubt she will, because we've always been there for her and Todd.
So we got that going for us, which, as Bill Murray used to say, is nice. We'll keep you posted when the Palin camp contacts us, and how the negotiations go.
Late Update, 3:02 pm:
Already excited Vermonters are writing in, hoping to be part of the exciting bipartisan campaign events, when Sarah Palin passes to VDB for Victory, and stumps for us. Longtime reader Ed, for instance, wants to be progressed by Sarah too:
Phil,
It's this kind of post-partisan, bi-coastal, BIG IDEA thinking that sets you apart from the dog pack.
Please reserve two tables for us at the lichen-burger dinner. It will be an experience to be "up close and personal" with the Palins.
Thanks,
Ed