October 23rd, 2008
We reported some very serious scuttlebutt a few days back, to the effect that the McCain campaign had written off Colorado, tantamount to gnawing off a leg to get out of a spring jaw trap. But we've kept an eye on things to avoid a situation in which McCain only seems to gnaw off a leg, but really only, you know, gums it a little bit and then throws up a bunch of attack ads and comes back to win by a scant two percentage points. Hate it when that happens.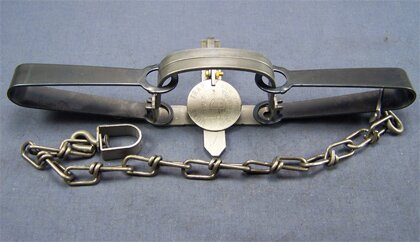 But rest assured, the key datum is now in: McCain has slashed his ad budget at the four key stations by half, and the RNC is following suit. Confident in the situation, the DNC is following suit.
Gotta sting, if you're Johnny Mac.
Not just because Colorado puts you in a hole that's now nearly impossible to make up come November. Not just because of what's coming, in other words, but because of what's been: the guy must spend a lot of time, already, thinking about what might have been done differently.
Where did all the money go? On what did he and his hired men spend like drunken sailors? Think, think, think. It's all a dull blur. So hard to remember, until the media lends you a helping hand.