November 1st, 2008
You'll remember Alex Ball as the technical genius behind the Audio Dream Theater pieces we ran about a year or so ago. (The Jim Douglas Trilogy is still available down on the sideboard, and remains the last word in lushly produced audio satire.) Well, after a stint in England, Alex has apparently landed in Minnesota, and damned if he didn't step directly into the middle of the hottest Senate race in the country: Al Franken versus Norm Coleman.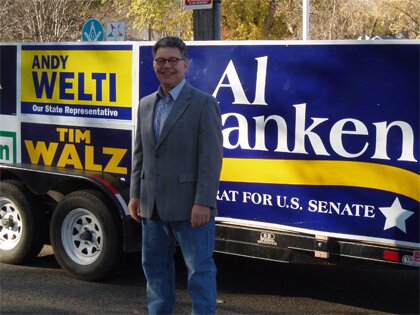 Alex sent us a series of gripping action photos, chronicling a pancake breakfast out in the hinterlands of Minnesota. From Franken's arrival, in jeans, to the former comedian's deft handling of the pancake batter, Alex has captured the essence of a sizzling political finish.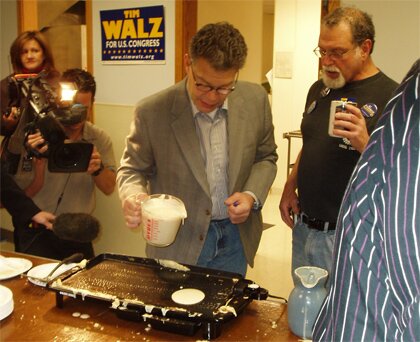 In fact, with photographic chops like these, you wonder why Alex doesn't drop the audio gig, strap on a massive camera, and head out on the campaign trail. The guy never seems to miss the shot that reveals the heart of the action, and the candidate.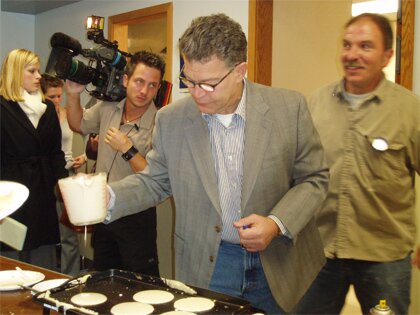 Or almost never. Maybe stick with the day job, Alex.