March 9th, 2009
I suppose I should have realized that with the return of gay marriage as a pressing legislative issue, we'd see the inevitable return of Mark Shepard. After all, along with the occasional symbolic run for Congress, the Bennington Rep is still best known for his adamant opposition to same-sex marriage. But who could have predicted that when Shepard slipped out of the shadows this time, he'd be gunning not for Shap Smith or Peter Shumlin or Euan Bear, but for me?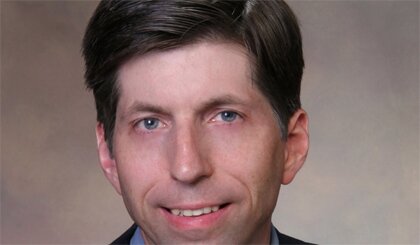 But there it was in Saturday's Rutland Herald, from Shepard about an interview I conducted with him during his failed attempt to deny Martha Rainville the GOP nomination in 2006.
That interview, for those of you who've never read it, I called "The Initially Amusing, Unexpectedly Queasy Interview With Mark Shepard," because what began as an attempt to let Shepard lay out his Congressional aspirations soon turned into a serious one-on-one over same-sex marriage. Shepard was of the opinion that allowing same-sex marriage would lead inevitably to polygamy and "whatever else." I disagreed, and we tussled about it over omelets.
Shepard lost to Rainville, and Rainville lost to Welch, and that was that, as far as I was concerned.
But apparently that interview has been sticking in Shepard's craw for the last three years — or more specifically, the editorial lead-in and lead-out of the interview have been sticking in his craw. In his Herald letter, Shepard calls those 2006 comments "bizarre," "nonsensical," and "slander," which is a good deal more than I'm ordinarily labeled on a quiet Saturday afternoon in March.
So I went back to the interview, and searched that editorial framing, and it's hard to believe that most of it would find such a firm purchase in anyone's mind. But if I had to guess I'd say that the following sentence is actually the nonsensical and bizarre material Shepard has in mind:
"Because for all of his pleasant demeanor and entrepreneurial savvy, Shepard strikes me as Vermont's version of Rick Santorum: ambitious, well-spoken, and more than just a little disturbing when you take the time to really listen to what he has to say."
Granted, no one wants to be compared to Rick Santorum.
But in this case, I stand by those words: Mark Shepard, like Santorum, has tried his best to frighten his constituents and others with talk of a slippery slope, and a running, implicit comparison between same-sex couples and polygamists, not to mention "whatever else."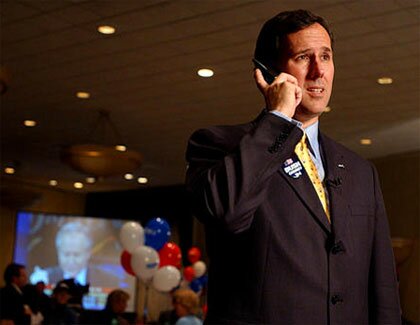 Santorum, of course, was impolitic enough to carry that comparison to bestiality, for which he's been everlastingly and righteously mocked. Shepard has always been a bit more circumspect, but his ideas run down the same muddy trough.
You'll notice, if you click through to his Herald letter, that in 2009 he's dropped the polygamy argument, resting his case solely on the inability of same-sex couples to produce children. It's a weaker argument, one that buckles under even cursory logical scrutiny, given that we routinely wish infertile and elderly heterosexual couples all the best should they decide to tie the knot.
Still, we should note real progress here.
In 2000, Shepard would have gone ahead and run down his more radical arguments for the readers of the Herald, in the same way that opponents of civil unions once flocked to the State House to distinguish "Adam and Eve" from "Adam and Steve."
But now, in 2009, with legislative approval of same-sex marriage pending, those arguments would sound both out-of-touch and over-the-top. And the hopeful thing is that Shepard has been forced to moderate his rhetoric.
Except, of course, his rhetoric about me. Bloggers are still in season, no matter the year.