July 15th, 2009
Talk about strange: Sarah Palin announces that she'll darn well campaign for Democrats as well as Republicans, and suddenly it turns out that no national Democrats are willing to take her up on the offer. You could have knocked VDB over with a feather. Who'd have thought? Here we're clamouring to have Palin come to Vermont, to stump for us and progress our good campaign as the maverick that she is and we know her to be, and every other Democrat out there is taking a pass. Whatever.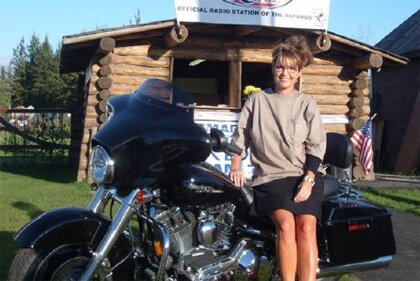 How bad is it for Palin, trying to get a little love from Bluedog Senators and House members? Well, Politico asked annoyingly Conservative Dem Ben Nelson if he wanted Palin's help on the trail, and summed it up like so:
"Nebraska Sen. Ben Nelson, perhaps the most conservative Democrat in the upper chamber, might as well have been asked if he wanted self-proclaimed socialist Sen. Bernie Sanders (I-Vt.) to bring a bit of Burlington to North Platte."
Picky, picky, picky. Not VDB. We'll take Palin, and stump with her and Todd and Trap and Trig and Bristol and Willow and Piper and Prancer and Vixen, anybody with any sort of name, so long as they're from the great state of Alaska. And we'll stump with Bernie, any day of the week and twice on Sundays.
Or both. Together.
Sure, that's the ticket. Could be what Bernie might call yuge.