November 13th, 2009
Chances are good that whatever you're doing right now feels pretty private to you and really isn't anywhere close. We live in a world of sheer blind willful denial, though, when it comes to privacy: every year super-ambitious politicians who have seen countless other super-ambitious politicians ruined by incriminating email are themselves ruined by incriminating email. How to live in a world like this?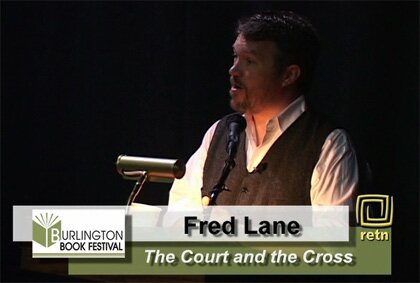 Dramatically increase your Lane content.
That would be Fred Lane, privacy expert and non-fiction author par excellence, who will be giving a talk on just this subject Wednesday the 18th, 4:30 pm, in Billings North Lounge, UVM campus.
Lane's American Privacy: The 400-Year History of Our Most Contested Right will be officially released by Beacon Press on November 23, 2009 and was recently selected as the American Booksellers Foundation for Free Expression's book of the month. Which is to say that if you have a question, Fred has the answer.
In fact, if you have a question, Fred already knows what it is without you telling him. That's his main point. Your privacy is gone, baby, gone.