February 18th, 2010
Back before the cooling tower collapse, back before the Democrats took back Congress and Bernie jumped to the Senate, I began doing a weekly spot on WKVT in Brattleboro with talk-giant Steve West. We talked about a lot of things every week, but always we talked about Vermont Yankee: the latest safety outrage, the best ways to move opinion statewide. The callers to the show, among them activist Dan DeWalt, came to seem like family. So with the Yankee decommissioning vote scheduled for next week, it seemed like a good time to throw a party in Brattleboro. Right.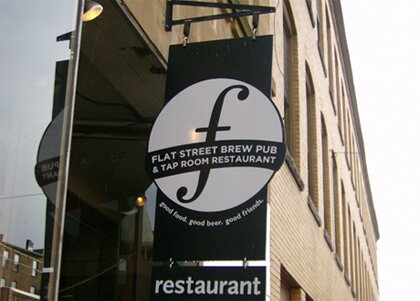 So the State Senate campaign will be headed to Brattleboro on Friday, February 26, for a celebration and fundraiser at the Flat Street Brew Pub (6 Flat Street), from 4-6 pm.
That's Flat Street Pub, 4-6 pm, 2/26. All help getting the word out is much appreciated.
Steve West and Dan DeWalt will be helping to host the event, along with Frederic Noyes and Chad Simmons. Rumor has it that tritium and tonics will be on special, and we'll pass the hat once everyone gets a few million pico-curies under their belt.
Hope to see you there.