April 27th, 2010
Never let it be said we didn't climb that extra mile when this election is over. Had a house party out in Jonesville on Sunday, a glorious sunny afternoon, way up the mountain on Stage Road. The address was 1690, in fact, and the air starts to thin out after 1200 or so. But talk about a gorgeous spot.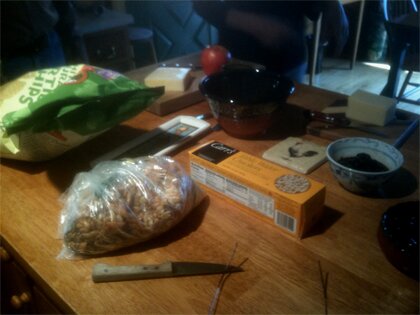 My hosts, Daniel and Angela, are both poets, Daniel hailing originally from the Midwest and Angela from Dublin. And they live in this spot now where fishers yowl in the night, and bears knock down the bird feeder and then feast on it, holding it upright like an ice cream cone.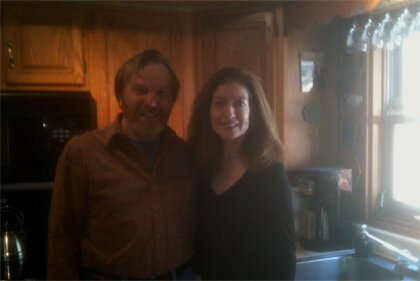 And their friends are all concerned, active people, with questions about special education funding, and single-payer health care, and how Democrats can field five major candidates for Governor and yet come together on the day after the election in November.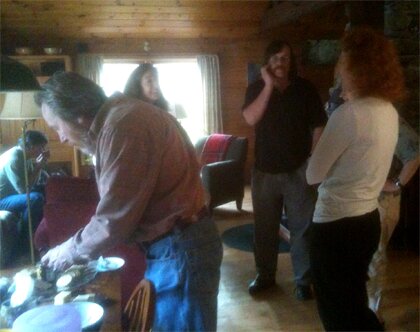 My friend Erik Filkorn brought his two very cool kids, and they contributed in their own very cool ways: his son blew a duck call as counterpoint through my living room spiel, and his daughter drew this fantastic campaign poster for me, because she really wants me to win.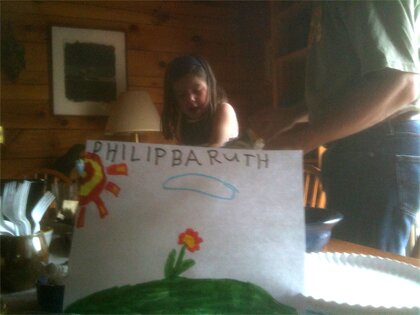 Thanks much, Daniel and Angela and all who turned out. A very nice time. Lovely, in fact, as the Irish would say.