August 26th, 2010
Some days there's just too much to say, and no time in which to say it anyway, which makes for bad blogging. Wanted badly to post all of our current news earlier today, but events conspired against me. So here's the much-delayed post laid out in no particular form, graceless and with nothing to recommend it but its truth and its essential sweetness: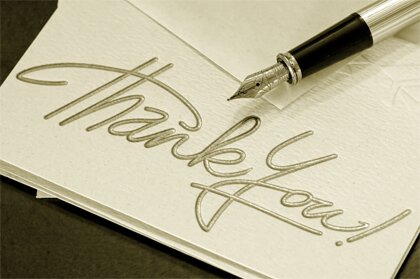 #1: We made it through the Democratic Primary, with a bit of room to spare. As all of you know, there were seven candidates for six slots on the November ballot. When the dust settled, we tallied just shy of 11,000 votes, for a close fifth place; fifth and third were separated by only a few hundred votes. Which is to say that we live to fight another day, which is brilliant, but the numbers make it clear that we'll have to fight, if we hope to be alive on November 3rd.
Still, it's a humbling thing to ask a County to take a flyer on your candidacy, and then to have thousands of people blacken your oval.
Thanks to everyone who gave us their vote, and most especially to those who worked the polls (Elaine Sopchak, Irene Wrenner, Matt Breuer, Kathy FitzGerald, Luke Martin, Abby Weiss and friend, Robert Bristow-Johnson, Erik Filkorn, Selene Colburn, Laurie Burke, Gabi Baumann, Annika and the girls, Dave Babbitt).
Work to do, yes, but this is within reach.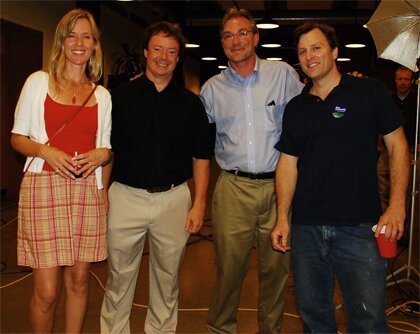 Partying post-primary: Annika, GMD's John Odum, VDB, Nate Freeman (photo: Caoimhin Laochdha)
#2) We won Democracy For America's endorsement as their Vermont Grass-Roots All-Star of 2010. This was touch and go for days. Like to think we have a good digital operation, building off the original VDB platform and the newer but established Facebook and Twitter sites. But Dave Yacavone, running for the Senate in Lamoille County, turned out to be a digital wizard, and every time we'd raise enough votes to surge back into the lead, Yacavone would re-surge past us.
Finally, last night after the voting, dog tired in the Daily Planet in downtown Burlington, we made one last push and put together 15 or 20 votes, which finally sealed the deal.
And today at noon, Jim Dean sent out an official DFA email announcing the results.
Now, look, I followed Howard Dean's Presidential campaign like a hawk, and wrote about it again and again for Vermont Public Radio. Always respected the man big-time. But never more so than when he rose from the post-Scream ashes to head up the DNC and to found Democracy For America.
It was the move of a genuinely thinking progressive politician, and I've yet to meet a DFA staffer who didn't share that same fire. So it was a genuine thrill to get an email from Jim Dean, and to see my name there in the first paragraph.
And DFA's muscle will mean a great deal to this campaign, truly.
So deep thanks to all of you who made it so with your votes. But special thanks to those on the campaign who picked up this particular fight when I was fighting fires somewhere else: Selene Colburn and Neil Jensen, Bonnie Ryder and Dr. Dan Avery, who together got it done.
And #3: In case you missed it, Fox 44 did a story on this campaign last Friday, and how smaller campaigns like it were naturally getting squeezed out of the news cycle by the five gubernatorial candidates.
Best part of the couple of minutes of air time? When the anchorman spots Dubie volunteers ripping down our lawn signs during filming, and we all run over for a 60 Minutes-style confrontation.
Very, very funny stuff, and irrefutable proof of Dubie campaign dirty tricks before the general had even begun. The footage is here, if you need a good laugh as we wait to find out who won the Governor's race.
Thanks again, everyone. Thank you. Thank you. Thank you.