March 25th, 2011
Quick update on S.53, our Education Committee bill lifting the caps on Pre-K enrollment statewide. The bill has now cleared three committees — Education, Finance, and Appropriations — and will be reported out this morning on the Senate floor if all goes well. The reporter of the bill? VDB. Keep us in your thoughts right around noon time.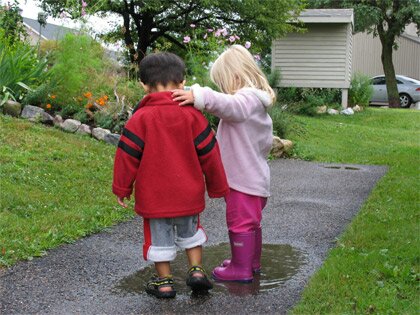 And assuming the bill clears the Senate, which looks likely, transfer those thoughts to House super-Rep Joey Donovan, because the bill will head to House Education thereafter. Could it be in better hands than Joey's? Not hardly, folks.
So for those who support expanding early education: we got the wind at our backs on this one. Assuming we don't sink the ship inadvertantly today, which is always a concern. More as details warrant.
Late Update, 1:55 pm:
Pre-K bill bumped by abnormally long discussion of arsenic in well-water, and what, if anything, to do about it. Curses. All right: transfer positive energy to Tuesday, 10:00.
We will, eventually, get her done.