May 12th, 2011
We know, we know: it's early summer, the creemee stands are open, and when it comes to the hard-core political fight there's a big part of you that wants to wait until September. But it's worth remembering that those fights are ongoing, and in the third year of a recession they're almost all taking the form of budget decisions, budget decisions made as often as not on the backs of the neediest. Case in point: family planning and reproductive services have been both collaterally and purposefully damaged over the last year, mostly at the Federal level. And it will only get worse.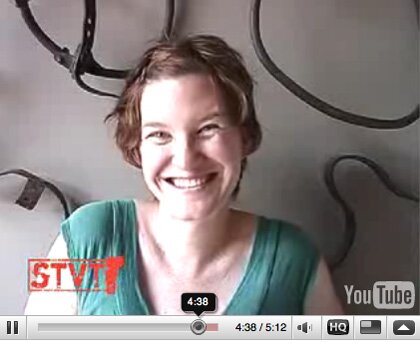 But there is a group in Vermont that works diligently, year-round, to make sure that lower-income women can also exercise their right to choice. It's called Vermont Access to Reproductive Freedom, and unlike the Pentagon, VARF needs to hold a bowl-a-thon each year to fund its activities. Selene Colburn, our campaign's social media guru, organizes said bowl-a-thon, and time is now running short and she needs your help. So if you can,
Bowling shirts with butch first names will not be provided, although VDB promises that when you help, you'll feel pretty much like you've thrown a perfect game in the weathered, beer-stained alley of your heart.