July 14th, 2011
The "Pappy Controversy" in a nutshell, for those tuning in late: Jake Perkinson, newly-elected Vice Chair of the state Democratic Party, has apparently been known as "Pappy" by close friends for years. Which was striking, as Gunsmoke-inspired nicknames go. But more to the point, what did it say that he had never shared this crucial information with VDB? Were we never "friends" at all? In today's installment, Vice Chairman Perkinson responds with a sizzling email smackdown. You be the judge, and YOU ARE THERE. — PB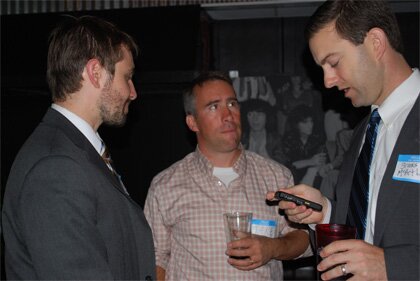 Dear VDB,
I was flattered and chagrined to be afforded such prominent positioning in the VDB debriefing of the Hamburger Summit, 2011 Edition. Especially in light of the short amount of time I was able to stay and my equally short attention span.
I think you (as well as all my other "friends") know that I do not have a problem with hurting people's feelings when it is incidental to an important or entertaining objective. However, I do not cotton to the gratuitous infliction of emotional distress, and so please accept my sincere apologies for my apparent oversight in failing to share with you one of my many sobriquets, which seems to have found a renewed notoriety in recent weeks. In my own defense, I believe this information was shared with you during the campaign, but that only answers to my conscious, not your wounded heart.
In order to avoid a repeat of this sad episode (rendered all the more unfortunate for casting its murky shadow on an otherwise effulgent occasion) please be aware that I am or have been also known by the following cognomens at various times among various cohorts:
[Long list of embarrassing nicknames here deleted, for national security purposes — PB]
Even this list is not complete as I have omitted some nicknames that are too hurtful to risk revival, and I am sure there are others I have forgotten.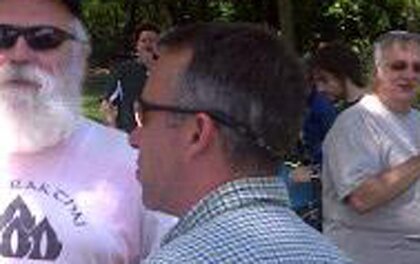 Finally, as to the contention that your benighted attitude towards the common usage of Pappy is an efficacious measure of friendship or lack thereof, I must disagree. Even assuming your logic stands on its own, it cannot be judged alone. And so I submit that the proof of our friendship is irrefutably established by the fact that you borrowed a book from me six months ago and have yet to fucking return it. If that is insufficient evidence, than none may ever lay to prove the case.
Love,
Pappy