February 25th, 2006
The latest stomach-churning news on Guantanamo, from the Knight Ridder Washington Bureau: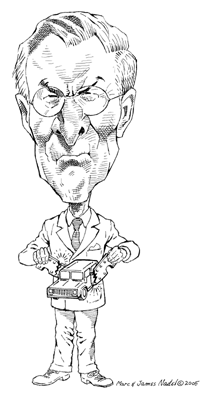 "WASHINGTON - Military interrogators posing as FBI agents at the U.S. detention center at Guantanamo Bay, Cuba, wrapped terrorism suspects in an Israeli flag and forced them to watch homosexual pornography under strobe lights during interrogation sessions that lasted as long as 18 hours, according to one of a batch of FBI memos released Thursday."
Why, you ask?
Because if we didn't detain them indefinitely without trial, shine painful lights in their eyes and force them to watch homosexual pornography, then the terrorists would win.
Why not, you ask, show them heterosexual pornography?
Because 9/11 changed everything.