September 26th, 2006
Go ahead and stick a fork in Rick Santorum.
Now do it again. And again. And again.
Sorry. It's fair to say that we don't like Rick Santorum here at VDB: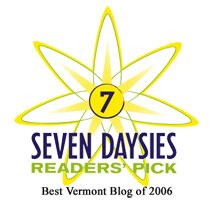 we think of him as perhaps the smarmiest and the scariest of all those warming up in the Religious Right's Presidential bullpen — at least now that Georgia primary voters have handed the genuinely eerie Ralph Reed his "Do Not Pass Go" card.
But barring the last-minute discovery of a full-scale underground nuclear facility buried just outside Baghdad, Santorum is toast.
And today brings two different sorts of marmalade: a judge threw the GOP's corrupt Green Party stooge off the ballot, and the most recent Quinnipiac poll shows Santorum down twelve points in the head-to-head contest with Casey.
Now, that's tasty.