November 18th, 2006
The AP has just moved a bizarre little piece called "Dean Basks in Democratic Wins" that you should probably read — if only to see, in an increasingly clear light, the reasons for the mainstream media's constant vicarious sniping at Howard Dean.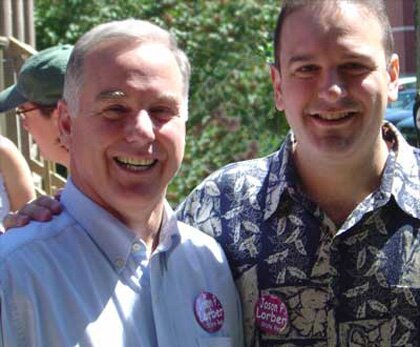 Ostensibly a piece about Dean's warm reception before the Association of State Democratic Chairs — the people suddenly and successfully empowered by the 50-State Strategy — the article waits only two short grafs before veering into a useless re-run of the Carville mugging of this previous week.
"But the Democratic National Committee chairman and one-time presidential contender has his critics," the piece gravely informs us.
And in addition to Carville, the AP has in fact finally uncovered another critic — in Canada. That's right: a member of Canada's "out-of-power Liberal Party" referred to Howard Dean as "an American loser," and the AP was right there with the get.
Look, that James Carville would act on a mood-swing and savage someone moving up and past him on the Democratic power escalator is no surprise.
To repurpose a line from The Terminator, that's what Carville does. It's all he does.
But what staggers the mind about this now ten-day-old controversy is how desperate the mainstream media was for some Democrat — any Democrat — to malign Howard Dean.
And now that they have one lone hack's pair of venemous quotes, they plan to continue to portray the incident as the clashing of mighty armies.
Why?
Because Carville and the mainstream press are actually facing the same deepening crisis — a crisis fueled by the mad and unpredictable success of the internet itself.
Check out VDB's weekly edition in this week's Vermont Guardian, now on news stands, for the whole ugly story.