November 28th, 2006
We try to keep recommendations to a minimum here at VDB: the occasional non-fiction tome, the odd novel here or there. And that rule holds especially true with events, because if once you start announcing events, then will you die announcing events.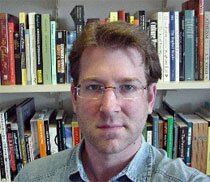 With this exception: digital literacy guru Richard Parent will be speaking Tuesday night the 28th at 7 pm in the Special Collections Reading Room of the Bailey-Howe Library, UVM campus.
Topic? "Why Read Blogs."
Okay, granted: VDB already laid out one of the reasons in spades here. But we suspect Parent has a good deal more to say, and the theoretical vocabulary in which to say it.
Enough said.