November 30th, 2006
Anyone who thinks Obama's not running in 2008 hasn't been paying attention. And anyone who thinks Vermont intends to be left on the sidelines in that race hasn't seen who's currently lacing up their running shoes.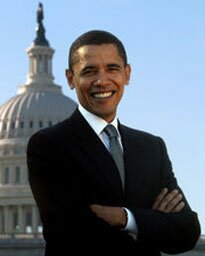 As to the first: Obama not only delivered the keynote at Tom Harkin's "legendary steak fry" in September, he "has surrounded himself with advisers rich in experience in Iowa, the leadoff caucus state," according to the generally reliable Des Moines Register.
And Obama continues his efforts to reach out to centrist and even right-wing constituencies.
Of course, the results there have been mixed. Obama's attempts to make nice with California Pastor Rick Warren in his megachurch on December 1st, for instance, have hit a minor snag: Evangelical leaders like Tim Wildmon and Phylis Schlafly have called on Warren to cancel the event, inasmuch as the pro-Choice Obama supports "the murder of babies in the womb."
Ouch.
But it's an intriguing concept, theoretically. Megachurches are designed to channel a single charismatic speaker's energy to thousands, rather than hundreds of parishioners. What happens when you run Obama's particular brand of current through that particular sort of social appliance?
Wildmon and Schlafly would prefer not to find out.
Not so here in Vermont. The Obama effect is already palpable and powerful here, without — as far as we can see — the Senator himself lifting a finger.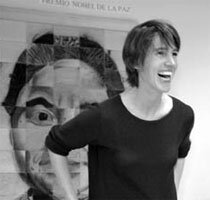 Already VDB has word of two separate Obama support networks knitting together, slowly but surely, with the prospect of a collaborative sit-down sometime in the next few weeks.
Zephyr Teachout and the mighty Neil Jensen — both well-versed in digital democracy from Dean 2004 — have registered a Yahoo Group designed to draw in interested parties early.

And Camel's Hump Radio creator Kate Robinson — along with her husband Bill Schubart — has been feeling out interest in Obama the old fashioned way: a Rolodex, a phone, a cup of Earl Grey, and the power to talk the birds out of the trees.
Most recently, Zephyr and Neil floated the idea of an early, early meet-up next month, to brainstorm and organize and generally wax Obamic. A meeting to draw people in on a larger scale, something open and organic.
Kate thought that sounded like a lovely idea.
Which is to say it's beginning to sound suspiciously like a plan. And it's not quite December 2006.
Should be one of those meetings you don't want to miss. The sort of gathering you find yourself describing casually to Charlie Rose or Terry Gross ten years down the road, after the whole thing has flowered.
More details as they surface. Bet on it, baby.
Late (or rather, Early) Update, 4:45 am:
Less than an hour after the above post went online, Ben Stanfield checked in:
Dear VDB,
My boss, who works most of the time from his office at UVM, got me turned on to VDB a few months before the latest election, even though I'm in Rockville, MD. I've noticed quite a bit of Obama coverage lately, and wanted to voice my appreciation.
I also wanted to give you a heads up on DraftObama.org. I started the site a few months ago, but our official launch was today. We're a completely volunteer, grassroots site devoted to raising Obama awareness and gathering voices to urge him to run.
Thanks for the interesting look into Vermont politics. I enjoy reading it!
Cheers,
Ben

This is why, even on cold mornings in February, when the hardwood floor is like a sheet of ice, VDB gets out of bed, kneels down, and spends twelve silent moments thanking the Lord above for the Internet.
Because VDB is a stone political junkie, no getting around it, and the Internet his syringe.
Later Update, 10:56 am:
Apparently we've moved into what the military calls an "accelerated framework": Zephyr writes that the meeting time and place have been finalized.
December 14th, 6 pm, at the Euro Gourmet on Main Street, in lovely downtown Burlington. More as details warrant.