February 23rd, 2007
Yes, Democrats took back the Congress, and are slowly in the process of reining in the insanity in Iraq. And yes, NASA broke up that creepy ring of catty, diaper-wearing astronauts.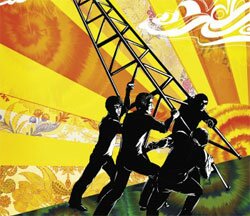 Imagine VDB's relief.
But in many ways the world is still rocketing headlong toward the Sun: two aircraft carrier groups in the Persian Gulf, a Supreme Court poised to place the nation under de facto corporate control, media consolidation run amok.
And of course the frighteningly distinct possibility that Jeb Bush will manage to slither onto a desperate McCain Presidential ticket in 2008.
In short, it's still a good time to rally the faithful, the like-minded, the openly strange, and the American at heart. A good time to bring Brattleboro and Burlington — Vermont's two most progressive cities — together in arms.
What: A live Burlington broadcast of WKVT's "Live and Local," devoted to media outside the mainstream
When: Saturday, March 3, 6 to 8 p.m.
Where: The Euro Cafe, 61 Main Street, Burlington
Who: WKVT Hosts Steve West and Gorty Baldwin; Special Guests include Alex Ball (Rip and Read), Haik Bedrosian (Burlingtonpol), Peter Freyne (Freyneland), Neil Jensen (What's the Point?), Cathy Resmer (802 Online), Bill Simmon (Candleblog), Charity Tensel (She's Right), Shay Totten (Vermont Guardian), and of course, VDB.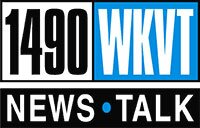 Who Else: You and yours
The format will be open and free-wheeling; the baklava and beer and spinach pie will be flowing.
VDB's talented but reclusive photo-journalist Yusef will be photographer in residence, and the inevitable reams of incriminating evidence will be splashed across the pages of VDB the following Monday.
In short, not your typical Saturday: sensational, impassioned, occasionally sordid, and flecked with honey and phyllo dough. Hope to see you then.