April 19th, 2007
So, word on the street has it that Candleblogger Bill Simmon and working-mom Cathy Resmer are holding a full-scale blogger meet-up this weekend at the Radio Bean Cafe in Burlington. Saturday the 21st, 1-6, to be precise.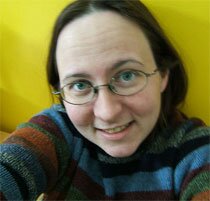 Actually, Cathy sent us an email. More info here.
But it's a perfect opportunity to turn your wasteful and socially-despised blogging obsession into something productive and fine: an afternoon drinking really strong coffee with others who also have a big problem.
Bring the kids, too! A finer collective example of why they should all work hard, stay in school and study medicine they will never see.