April 24th, 2007
True story.
So this past Thursday, April 19th, Peter Welch and his Chief of Staff Bob Rogan head up to the White House, just after breakfast. The occasion? Welch has been invited to brief the President about his recent fact-finding trip to Iraq and Afghanistan.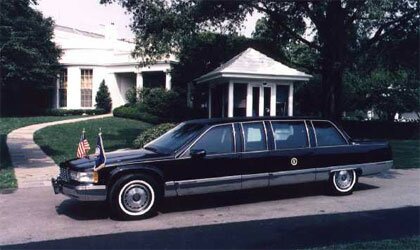 Welch and Rogan arrive at the White House in Rogan's Volvo. Security at the gate indicates that they should pretty much park wherever they like.
And so they do: turns out there's a big fat space going begging right in front of the White House.
Welch and Rogan head inside. They haven't been cooling their heels in the waiting room for more than ten minutes when a large man in a dark suit tracks them down.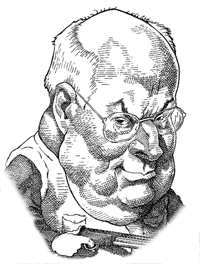 "Is that your Volvo with the Vermont plates?" the Secret Service agent asks.
Welch and Rogan nod.
"You're parked in the Vice President's spot," the SS agent continues, in a tone of voice that makes it clear just exactly how mortally ripshit would be the Vice President of the United States to find his stretch limo blocked by a Volvo with bright impeachment-green Vermont plates.
What's the etiquette in a situation like that? Apparently, you hand the Secret Service your keys, and they move it discreetly to a less explosive location. Which Rogan does.
And once Welch has briefed the President — and Bush has pointedly ignored that briefing — Welch and Rogan buckle up and head back to the Hill.
In a vehicle that now tops the U.N. Secretary General's Office as America's likeliest location to be bugged nine ways from Sunday.
Memo to Bob Rogan: Better art-stay using the Ig-pay Atin-lay. It's foolproof with these guys.