June 21st, 2007
We've said it before, and we'll say it again: Kathy Blume is our favorite Vermont-based actress. Why? Well, in addition to acting, she crusades for peace and a cooler planet.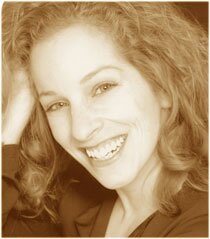 And she provides the voice of Gaye Symington in our latest edition of Audio Dream Theater. That would be the episode in which Symington wields "the Birkenstocks of Death." A gripping scene, to say the least.
Kathy's newest project? An updated version of Lysistrata, this time aimed at global warming.
The show is called The Boycott, and a jazz benefit is in the works to take it nationwide: this Friday the 22nd, 7:30, Shelburne Town Hall, tickets 10$ at the door.
Now that's pretty chill.
But if you need a sample of Blume's talent before you shell out the ten bucks, the embedded player for the Audio Dream Theater piece is below.
Five minutes that will change the way you look at Jim Douglas and his youthful ward Brian forever.
Guaranteed.