July 31st, 2007
In one way, life after the White House is a lot like life in the penitentiary: you spend a lot of down-time sharpening your shiv. Of course, ordinarily custom dictates that you refrain from gutting the current President and Vice-President, no matter how inviting the target.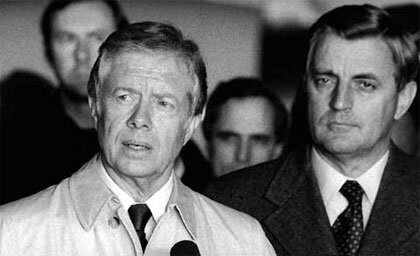 But the Bush Presidency has been so far over the line that more or less every living President has piled on by this point.
And Walter Mondale took his own gentlemanly swipe just this past Sunday, in the Post. Not the most memorable indictment of the Bush administration, but the last paragraph is haunting in its simplicity:
"Since the Carter administration left office, we have been criticized for many things. Yet I remain enormously proud of what we did in those four years, especially that we told the truth, obeyed the law and kept the peace."
What he said.