November 7th, 2007
So Entergy, owner-operator of the Vermont Yankee nuclear facility, has apparently decided that it'd like a bit more distance from its unregulated nuclear assets. The company wants to create an entirely separate entity to hold the bag on Yankee, and plants in Massachusetts, New York and Michigan, and they've asked the NRC to fast-track the plan.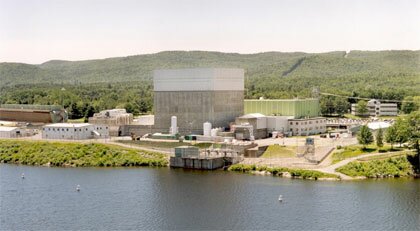 One concern for the NRC? That this new company might not have — what's the polite corporate term — the "financial wherewithal" to support decommissioning.
Funny, that. But the new company's working title is even funnier: SpinCo. We could just about die laughing.