November 25th, 2007
Dan DeWalt of Newfane is a 100% certified stand-up guy. Whatever you may say about his current particular cause, impeachment, DeWalt has pursued it with conviction and passion. So if you're looking for someone to fight the good fight when all hope seems lost, Dan's your man.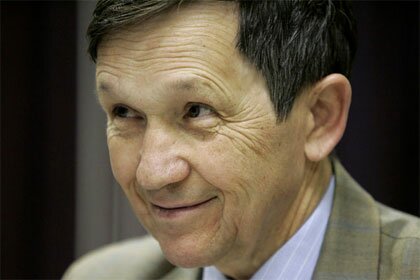 But whatever you do, don't sign the guy up as your campaign communications director. Here is DeWalt, defending Dennis Kucinich in Sunday's Rutland Herald:
"He's the only one talking about impeachment in the campaign," DeWalt said. "But just because he is a little short, squeaky and admits to once seeing a UFO, he apparently has been eliminated from being a serious presidential contender."

Apparently so.