December 26th, 2007
Each December, Vermont This Week polls its stable of 18 weekly guests, journalists, and talking heads for the year's Top Ten news stories. And this year's results are in. Feast your eyes (that means you too, Rob Williams):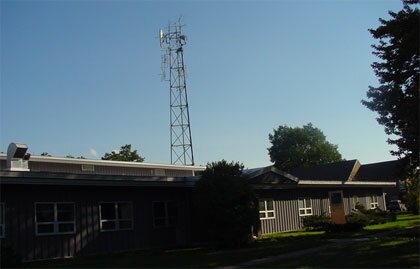 Top Stories of 2007
1. Vermont Yankee cooling tower collapse causes alarm
2. Federal Court upholds Vermont's emissions law
3. Climate change dominates much of legislative session
4. Democrats fail to override Governor's vetoes
5. Leahy assumes leading role in battle with White House
6. Catamount Health begins
7. PSB OK's industrial wind project for Sheffield
8. Verizon seeks to sell landlines to FairPoint
9. Valentine's Day blizzard sees up to 30" fall
10. Communities back impeachment resolution
More or less in line with expectations. But a few of the results puzzle VDB, we'll admit.
That any storm during which snow fell from the sky in Vermont during February would make the list at all seems incredible. That Leahy's climactic cage-match with Alberto Gonzales didn't crack the top three? Ditto.
Probable fall-out:
1) Expect a press release from Entergy, arguing that the above list is back-asswards, with the cooling tower collapse the least important story of the bunch.
2) Expect a press release from impeachment advocates, arguing that the above list is back-asswards, with the impeachment story the most important story of the bunch.
3) Expect Democrats in the Legislature to pass a resolution denouncing the framing and prominent positioning of Story #4, a resolution which Jim Douglas will then veto.
Happy New Year, junkies, to all of you and yours from all of us and ours, here at the Vermont Daily Briefing.