June 19th, 2007
Obama Receives Secret Service Code Name; Also, VDB Reveals Own Rumsfeld Handle
So back a few months ago, the Obama campaign quietly announced that the candidate would be receiving Secret Service protection. It was both a hopeful and a depressing sign: good that the Service would extend the protection historically early, bad that Obama needed it in ways that other candidates didn't.
Race runs deep in America.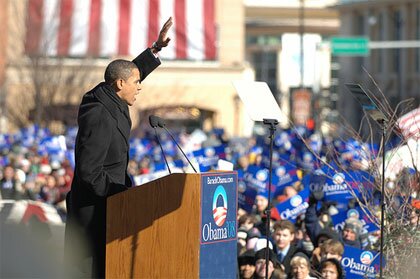 And as of today we know Obama's code name as well: "Renegade."
A bit of a back-handed compliment, but on balance a handle in which a guy could take some genuine pride.
And apparently the Service is not always so light with its touch. "Tranquility," you'll remember, was Barbara Bush's moniker, and straight irony seems to be the only way to read that choice, given Barbara Bush's queenly tempers.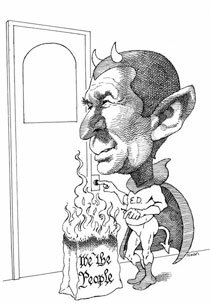 Barbara's son George W. received his code name back in his drinking and driving days, when his father was Vice-President: it remains "Tumbler" to the present day.
Hillary Clinton? "Evergreen," a nice tribute to Clintonian political staying power.
And then of course there was Donald Rumsfeld, who had no Service code name that we know of, but who always went by the designation "Cold-Hearted Bastard" here at VDB.
Because we don't care who knows who we're talking about.