October 19th, 2007
New Political Blog Aims to Substantiate Rumors of Shadowy Man-Like Creature Very Occasionally Haunting Governor's Office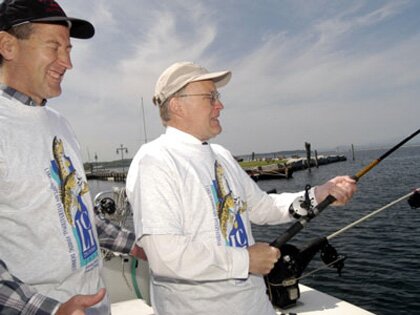 A nice, new ripple in the still annoyingly placid surface of the 2008 campaign: Sam Osborne, former Vermont Dean campaign honcho, former head of the Burlington Democrats, has launched a blog called Cutting Ribbons.

As you might expect, it's Douglas-themed, and the basic idea is to determine what precisely Governor Douglas does, other than gum up the works in the waning days of a given Legislative session.
And torture defenseless ribbons.
Think of it as a digital milk-carton, with a picture of the Governor on the side. Can you help find Uncle Jim?
You go, Sam. And let us know if you turn up any leads.