July 16th, 2008
Shut VDB's Mouth: Obama Maintains Lead
When one poll bears out the going mainstream narrative, it's purest truth; when five fail to do so, they're dismissed as so much trash. Case in point: Newsweek's last poll showed a hefty drop for Obama, and the election essentially tied, which, as we all know, showed that the American people won't abide a flip-flopper. Wouldn't be prudent.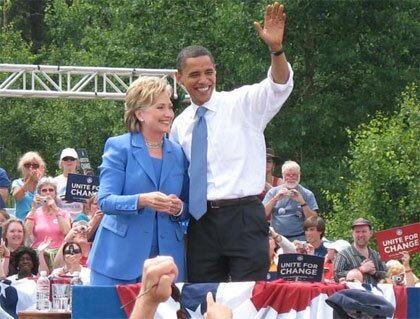 Two new polls show the Obama lead still intact, though, which, as we all know, demonstrates that all post-Newsweek pollsters don't know their butts from a hole in the ground. Quinnipiac had Obama up by 9 yesterday; ABC/WaPo has the lead at 8, based on solid gains among voters worried about the economy.
But how many of those can there be out there in these madcap prosperous times?